This is an example of a really cool and fun way to utilise the social media platforms to generate interest in a brand or product, drive people to a location and increase sales.
In the Summer of 2011,  7-Eleven (the convenience store) joined forces with Foursquare (the location based service) to run a promotion that co-incided with the launch of the Stephen Spielberg movie, Super 8. The key to the promotion was the prize – a spaceflight! The promotion's rules were that people had to "check-in" to their local 7-Eleven…and then
Every 88th checked-in person won a free movie ticket
Every 88,888th person to check-in won a ticket for Zero Gravity Corporation's ZERO-G Experience — the only commercial opportunity on Earth for individuals to experience true "weightlessness" without going to space
The 888,888th check-in unlocked the grand-prize spaceflight (estimated value of $100,000)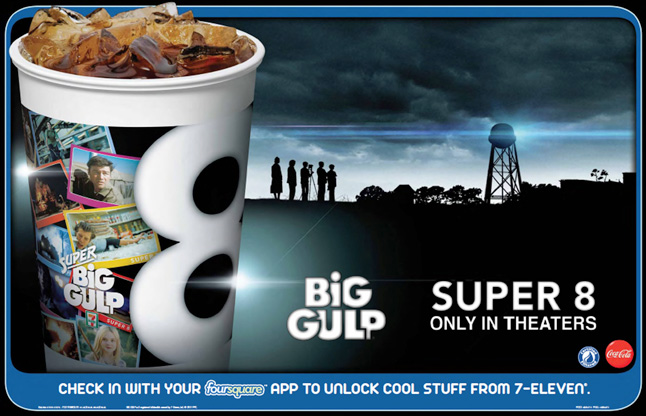 There was a big buzz at the time of this promotion on the web – so it not only got more customers into the stores, but it also got 7-Eleven a lot of PR on how they ran a promotion using social media. Interestingly…I wonder how much it actually cost them to run the promotion – considering Foursquare is free to use and it really would only have been about the design of the campaign!
How could you use geo-location platforms or location based platforms to promote your product or service?