Unless you live on Mars, or you are not a woman you have most probably heard of Pinterest by now . . . You may even have heard the saying "Men are from Google + and Women are from Pinterest".
This fantastic new digital pin board has turned the social media world upside down since its inception. And surprisingly (or not surprisingly) 87% of Pinterest users are women. Why is this I wondered. . . . and went on to do some infographic research and stat finding.
Having grown up as the youngest of 5 with 4 older brothers, I pretty much grew up in a male-dominated environment. As a young girl I was "one of the boys" – riding bikes, playing football and wearing jeans. In fact, I think some of my friends may have never seen me in a dress until my wedding day.  So why am I crazy about Pinterest besides its visual appeal and how easy and natural it is to share information? Why do I spend more time there than I do on Google+  . . . Why does the platform seem to skew so heavily toward females?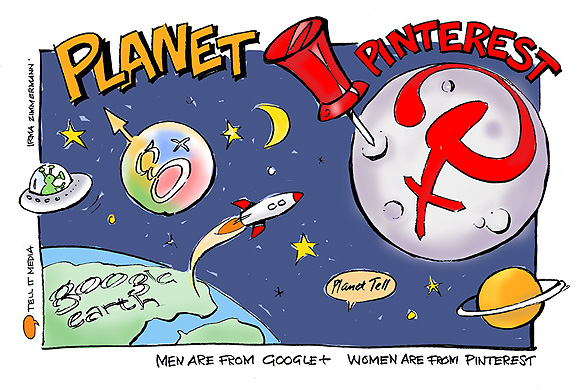 According to e-commerce consultancy business, Zoovy, it seems this has to do with the chemistry of the brain, which apparently differs between the genders. Without getting too technical, there is a chemical called Dopamine which induces a happy state (which most of us do know about). However here is an added benefit of knowledge for you: for males, the Dopamine Rush occurs just after the completion of a task. Females, however, get a continuous stream of the happy chemical while doing a task. At its most basic level – this means that males get their Dopamine reward for hunting and females get it while gathering. Pinterest, with its social pinboard format, is ideally suited for those gatherers amongst us.
 "Men don't want anything they get too easy. But on the other hand, men lose interest quickly" -   TENNESSEE WILLIAMS, A Streetcar Named Desire
 
Whether you are from Mars or from Venus – what is interesting is that Pinterest has a wide age range, with 80% of users distributed between the ages of 25 to 54. Pinterest is not only one of the most trafficked social media site on the planet right now, but more impressively…more Brands and Businesses are 'pinning & winning' on Pinterest every day.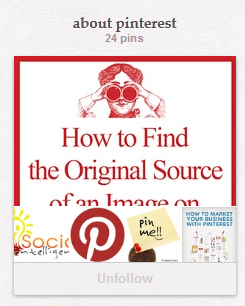 If you haven't caught the Pinterest bug yet, you can rest assured that many others have including men.  Yes, the stereotype of beer and basketball (or football…depending on where you are in the world) doesn't always apply – clearly men love design, architecture, travel and fashion, too.
I have created a Board especially to highlight the great bits about the use of Pinterest, if you would like to follow it => click the Board cover image (left)!
Socially Yours ツ
Irma