The social media platforms are all very different to each other and how you use them or communicate with your fans, readers, likers or followers is also different. Time and again this is an issue that comes up for each business…but especially to those who have not clearly defined who their target audience is on each platform.
In this post, I will focus on Facebook. This platform's operational bedrock is that of sharing; valuable content; and engagement (i.e. interaction with the audience). As a business owner, you really need to pay attention to how a platform functions and how that platform rates you as a user…in order for you to be able to maximise your use of it.
When you go through a considered process of working out what your social media strategy is – you will also detail who your target audiences are on each of the platforms. That's right – they may well be very different from each other. Now…Facebook (by way of its functionality) is a really good place to share the more personable side to your business. It's a good place to be giving insights into the people behind your business, providing content that helps educate your audience as to why they should choose you over competitors…as well as look for direct feedback from the audience.
With the above in mind…you will think about what are the kinds of things you are going to share on your Facebook Page…plus…what is the tone going to be…and your overriding message. A point to always remember: social media gives you access to your influencers…and not just the decision makers. Some things to avoid doing:
Obviously selling yourself
Repeatedly selling yourself
Being too directive
Not listening
Being patronising
Pushing yourself on your Facebook friends or other Pages (begging for LIKES, etc)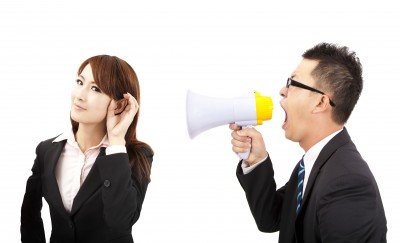 Facebook is a delicate balance of subtly selling your worth and value to your audience in a way that attracts them to you…and keeps them loyal to you. In fact, if you think about it – its the pure brand loyalty you seek on a daily basis with existing clients/customers in your normal marketing, communication and internet strategies is it not? Yep – you got it…social media is not an additional thing you do – its complimentary and integral to everything that you do.
The bit I'd like you to take away from this post is this:
Facebook is not a pin board of your aimless rambling to fill a space – its a space that you have invited people to and you have the privilege of their eyes and ears (by way of their decision to click "LIKE" on your Page). Take heed of this privilege and use it wisely. Craft the kinds of messages that tinker with their thoughts, lead them to take action ("like", comment and share) and coax them into sharing what they think of you and your content to all of their social media connections, followers and friends. That, my friends, is where the power and the magic comes in.
If you have challenges with putting bits together to put on your Facebook Page – feel free to share them in a comment below – I'd be happy to help provide some inspiration and guidance if you'd like it. Remember to include your Facebook Page URL so that I can check it out to best help you out.
Please share this post with your friends and colleagues by clicking any of the share buttons below…definitely share it with the people you would like to take any of the above on board and provide you with better opportunities to enjoy following them!